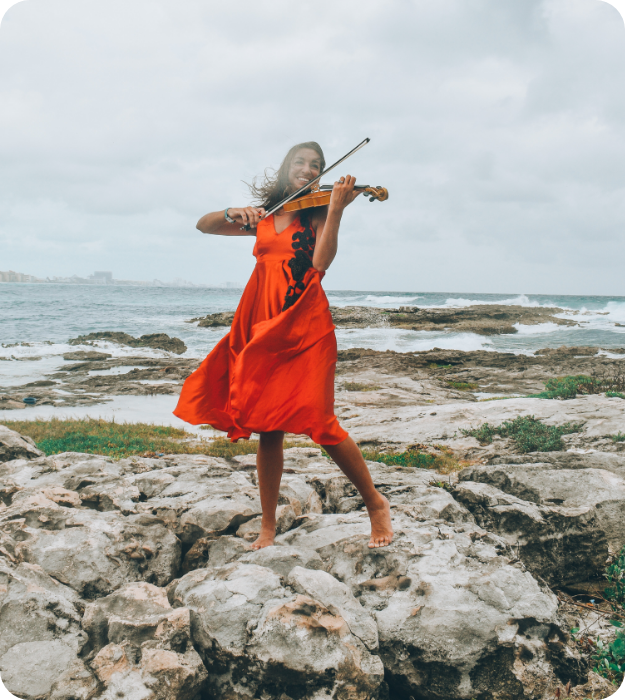 Mode Music is a Calgary based professional string ensemble which features accomplished musicians who have been actively performing for weddings, receptions and banquets in the Calgary and surrounding area since 2000.
Our music elegantly enhances events of all kinds. The ensemble features the delicate combination of violin, cello and viola. We customize different ensemble combinations to fit varying budgets and needs. Our team takes great care to work closely with our hosts to ensure the musical selection is perfectly suited for a particular event's tone and theme.
Mode Music's diverse repertoire will add a memorable touch of class to weddings, receptions, cocktail hours, banquets, corporate functions, holiday showcases, fund raisers, school presentations and more! Our catalogue includes music from varied genres such as classical, jazz standards, themes and songs from the cinema, inspirational, celtic and modern pop covers.
We look forward to hearing from you and adding the perfect ambiance, that only live music can bring, to your next event.